Icee's
Date of Birth: 01-Nov-2019
Sire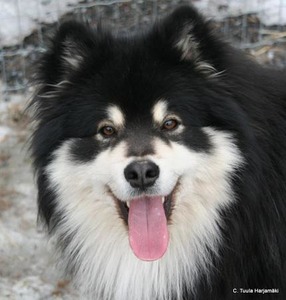 View Profile
Offspring
Puppies were born 1st November 2019.
Ready for homes 27th December 2019.

Aura delivered 7 puppies: 5 Males and 2 Females.
1st Male Black and Tan
2nd Male Domino
3rd Male Wolf Sable
4th Male Domino
5th Male Black and Tan with Irish Spotting
1st Female Domino
2nd Female Domino.


I had originally considered Pate for Aura's dam Lexie, but ultimately went in a different direction.
Aura's siblings, besides Nebula who was exported to New Zealand, ended up in pet homes and I was a little sad that none of those puppies would be bred from to continue their legacy.

When Aura was about 12 months old, her owners contacted me about the timing of her desexing, and instead generously asked if i'd like to breed a litter from Aura.
I tell you, it was like a ray of sunshine in what had been a cold year of losses. I'd seen Aura fairly regularly in that time and taken her to a few shows.
A softer girl, with a heart of gold, she preferred cuddles to strutting around the ring and lacked the presence to get up over Summer, Winter and other local competition in Canberra,
but had taken a Reserve Bitch Challenge and a Junior in Group win from an appreciative judge and I knew the quality was there if not the attitude for the show ring.
And so with a bit further discussion, we made some tentative plans to health screen Aura and go from there.

Hips, Elbows and Eyes in the clear and with her DNA already done, then it was to decide on the stud. I pretty quickly considered Pate and Aura together and immediately liked the combination,
with the few structural things which determined not using him for Lexie, being improved in her daughter.
And so the plan stuck. One of the few plans I haven't second guessed or reconsidered.

Temperaments complement each other as well, with both being very easy-going and getting along well with other dogs and being very family oriented. Aura is proving to be an attentive mother. But not a hover mother,
and not overly protective of her brood which is fantastic as my girls want to be involved in everything and it sure makes it easier that she's not stressed about their constant oversight.

I'm really looking forward to seeing these guys develop and am delighted to have several interested parties wanting to show and/or keep them entire for potential future breeding.
I'm so delighted to have retained these precious bloodlines and to have the wonderful generosity and love of Aura's family to have helped me achieve this.