K Litter
Date of Birth: 27-Dec-2022
Sire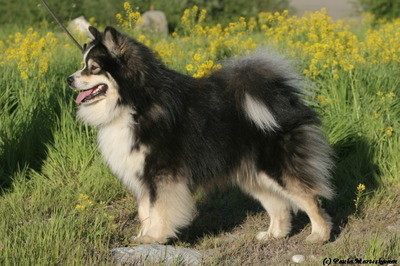 View Profile
INT CH FI CH RU CH BY CH RKFV-11
Dam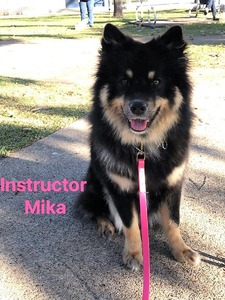 View Profile
Offspring
We've been planning a litter between our sweet co-owned girl Mika and the ridiculously handsome Uski for a long time and we're excited to confirm 1 Male and 1 Female finally arrived via C-section on 27th December 2022.
This litter was planned for early 2022, but we missed the timing so we waited for Mika's next season. She was mated by Artificial Insemination at the end of October and we had pregnancy confirmation at the end of November.

You can view their individual pages for more information.
Mikä is an absolute sweetheart who loves to be with her family and is delightfully happy and joyful with an infectious energy which encourages everyone to play with her.
We Expect: Sweet but energetic puppies who need an active family wanting to involve them in all their activities and preferably wanting to engage and train in some games, tricks and dog sports.