Summer (LECIBSIN SAMETTI (IMP UK))
Australian Champion
Australian Neuter Champion
Summer (LECIBSIN SAMETTI (IMP UK))
Best in Specialty Show 2015
Best in Specialty Show 2018
Rally Novice Title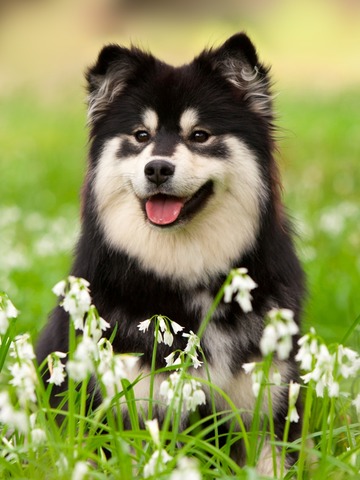 Sex:

Female

Date of Birth:

24-Jan-2012
Colour:

Black and Tan

Hips:

2/2

Elbows:

0/0

Eyes:

Clear 2013, 2015, 2017, 2019

prcd-PRA:

Clear

GSD-II:

Clear
In 2011 I was looking for an import. I had an extensive checklist and 6 months later was still looking. When Jukka of Lecibsin Kennels told me of this planned litter, I was thrilled to be placed on the list for a special girl. With a lot of luck and the patience, support, and limitless generosity of fantastic friends, Summer became a reality. We feel blessed to have such a gorgeous girl as Summer with us and she has vastly exceeded all my expectations.

To anyone who has met her, Summer seems pretty happy. But we have watched this girl grow and develop and she is JOY. She never shows fear, only curiosity and is full to bursting with the desire to bounce and chase and play. We absolutely adore her zany zest for life. I'm always catching myself (and others) smiling and chuckling at her antics.

Summers sire is the ridiculously good-looking Lecibsin Kepponen who lives with Tuula Harjamäki at Mustinkulman Kennels in Finland. He started my love affair with Lecibsin Lappies so it was a no-brainer when it came to the sire of the pedigree. Summers dam is Lecibsin Suvituuli, a very pretty and solid cream bitch (and i am partial to creams). Her siblings, Lecibsin Suventaika and Lecibsin Superi, are campaigned quite successfully in the showring in Finland and had already impressed me with their type and quality. Lecibsin Kennels have been breeding Lapphunds for 40 years (2017), have bred well over 100 Champions and have an international reputation for excellence. Lecibsin bloodlines are behind some of the most influential dogs in the history of Finnish Lapphunds' throughout the world, so it took no time to sway me. I'm very excited to have a daughter from this lovely combination.

Summer was raised in the UK by my very dear friends at Lumikoira. I will never truly be able to thank Louise Wyatt and Simon Brown enough for opening their hearts and home to Summer, allowing me to import a high quality bitch to Australia whom ticks all the boxes.
Summer has been named for her dam whose registered name 'Suvituuli' means 'Summer Breeze'.
There was no lack of socialisation for Summer as Lumikoira is home to Lappies: 'Uncle' Mylo, Kiva and Sassi and also home of 'Dogs to Stay' catering to lots of Lappie (and non-Lappie) boarders throughout the year.
I'm forever grateful to Jukka at Lecibsin for having the patience to answer my questions and for entrusting me with Summers safekeeping here in Australia.
She is truly treasured.
Summer is an incredibly dedicated mother and seems to enjoy motherhood all too much, as she has the rather unfortunate habit of doing a massive coat drop after every pregnancy; real and phantom. Consequently she spends huge chunks of the year out of coat, especially after a real litter when it takes her 12 months to recover coat. She recovers condition much faster, but the coat takes forever to cycle through. It all falls out and then grows back in at the same time and length all over, creating a rather round appearance (We've even had a judge refuse to put hands on her, assuming she was fat after her coat returned post-Fearless-litter which was disappointing). It drops again with the next phantom/season cycle and returns to a semblance of normal months later. She compounds this with the lousy timing of experiencing a phantom pregnancy perfectly aligned with both the Sydney and Melbourne Royals (6 months apart) for the last few years where she spends the better part of the day in fake labour and staring off into space. I don't even bother entering her in those anymore as its entirely unfair on her, and a huge waste of both time and money.
Still, she has done incredibly well in the show ring, largely attributed to her fantastic attitude and lovely conformation. She is a frequent Bitch Challenge winner (most often beaten by the boys when she's out of coat) and when she's in coat she's incredibly hard to look past. If only it could last a little longer. She is our star and commits 100% to everything she does.
She has produced some beautiful offspring, including her daughter Winter whom we have kept at home and have high hopes for.
SHOW AND TRIAL HIGHLIGHTS
| Date | Fixture | Judge | Award |
| --- | --- | --- | --- |
| 30/09/18 | Dogs ACT Working Dog Specialty | Mr B Crozier | Best in Show 25 pts |
| 29/09/18 | Dogs ACT Working Dog Specialty Open | Ms R Barden | Best in Show |
| 29/09/18 | Dogs ACT | Mr M Martin | BOB 19 pts |
| 25/02/18 | Canberra Royal Show | Mr W Shelton (USA) | BOB 25 pts |
| 13/01/17 | Lake George and Wamboin district | Ms C Paine (NSW) | BCC/RUBOB |
| 09/12/17 | ACT Ladies Kennel Club | Mr P Wilkes (WA) | BCC |
| 12/08/16 | Lilydale Kennel Club | Ms J Elford (Canada) | BCC |
| 30/07/16 | Heidelberg & District Kennel Club | Mr P Phelps (NSW) | BCC/RUBOB |
| 17/07/16 | Dandenong Poultry and Kennel | Ms D Johnston | BCC/RUBOB |
| 10/07/16 | KCC Park Championship Show | Mrs D Duffin (Vic) | BCC |
| 02/07/16 | Victorian Poultry & Kennel Club Inc | Mr C Evans | BCC/BOB |
| 21/05/16 | Caulfield Kennel Club | Mrs D Dryburgh (NSW) | BCC/BOB 8 pts |
| 31/10/15 | FLCV Specialty Show | Ms Erna-Britt Nordin (Sweden) | Best in Show 25 pts |
| 18/07/15 | North of the Harbour | Mrs J McFarlane (Sth Africa) | BCC/RuBOB 9 pts |
| 17/07/15 | North of the Harbour | Mr G Nymann (Denmark) | BOB 10pts |
| 08/06/15 | Spitz Club of Vic | Mr W Douglas (Vic) | RuBOB/BCC 12 pts |
| 06/06/15 | Working Dog Club | Mrs P Smith (NSW) | BCC 12pts |
| 05/06/15 | West Gippsland | Mrs M Joyce (Vic) | RuBOB/BCC |
| 29/03/15 | FLCNSW Specialty | Mrs P. Hartwell (NSW) | RBCC/Opp. Open in Show |
| 01/03/15 | Royal Canberra Show | Mr L Pichard (Switzerland) | BOB 14 pts |
| 09/6/14 | FLCV Specialty Show | Prof B Corbitt | Opp. Inter in Show |
| 06/06/14 | West Gippsland Show | Ms F Ward | BOB 15 pts |
| 06/07/13 | FLCV Specialty Show | Mr M Tuominen (FNL) | Junior in Show |
| 13/2/13 | Sapphire Coast K&O Club | Mr R Britton | BOB 13 points |
| 11/01/13 | Dogs ACT Summer Festival | Mrs D Puttock | BOB, Puppy in Group |
| | | |
| --- | --- | --- |
| HERDING | | |
| 05/05/13 | Working Dog Club of NSW | Qualified, HIC |
| | | |
| RALLY O | | |
| 23/06/18 | ACT CDC Double Rally Trial | Excellent Q 5th Place RN Title |
| 23/06/18 | ACT CDC Double Rally Trial | Excellent Q |
| 31/05/15 | Working Dog Obedience Club | Novice Q 82 |