Elixir Litter
Date of Birth: 11-Dec-2015
Sire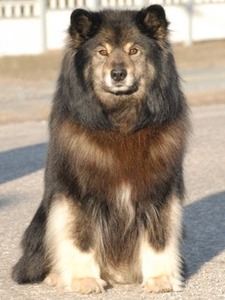 View Profile
Dam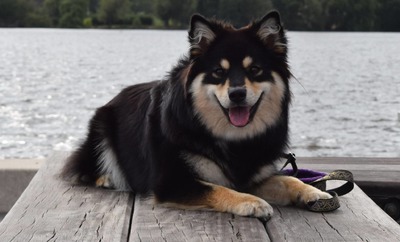 View Profile
Australian Champion
Australian Neuter Champion
Offspring
On the 11th December, Lexie whelped 6 beautiful puppies. We decided on a Grey's Anatomy theme for the temporary names of the puppies.
We have 2 boys, both Wolf Sable. One is called McSteamy and the other boy is McDreamy. There are 2 Wolf Sable girls, Izzy and Callie who are a bit bigger at this stage to the 2 Black and Tan girls, Meredith and Cristina. We use these names to help quickly identify each puppy but they're not actually called these names. This time we've actually given each puppy a collar to also make them easy to recognise in the various photos.
The puppies weights at birth ranged from 350g (for the two small girls) and 420g - 455g for the other 4 and they had all doubled their weight by Day 8.
Sadly none of the Elixir puppies remain entire to contribute to the gene pool. Both boys were Cryptorchid and our keeper girl, we elected to desex.
We hope to reintroduce Hugo to our lines at a later date
The PARENTS
Hugo is a lovely Wolf Sable boy from Finland. He is a Finnish Champion and recently celebrated his 11th birthday. His owner describes him as her 'Superdog'. She reports that while he may be starting to grey a little around the muzzle, he is in perfect health. He spends his days playing with the younger two Lappies: Jami and Hugo's son Roti, he also keeps them in line, still enjoys his 10km daily walks and is a joy to live with.
Lexie is from our first litter. A beautiful daughter of Dolce and Summer and an Australian Champion. She's currently training for an Obedience future and continues to impress her instructors, her owners, and us with how clever she is and how quickly she's picking up the intricacies of preparing for performance trials.
We expect some lovely, energetic, intelligent and happy puppies from the combination of Lexie and Hugo.

Puppies from this litter will be prcd-PRA Clear by parentage and also Clear by parentage for Pompe's disease (GSD-II).