The Characters
Date of Birth: 29-Dec-2017
Sire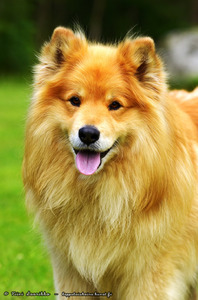 View Profile
Dam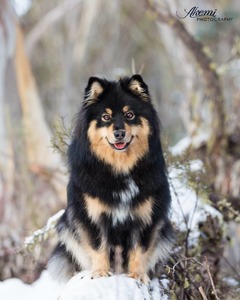 View Profile
Australian Champion
Australian Neuter Champion
Offspring
Our C litter was born on the 29th December 2017, from our gorgeous girl, Alleria (Ch. Caleebra Armani Diamond RA JC AFCh) using frozen semen from Kassu (Fi Ch. Firepower Casanova). Alleria (also known as Wookie) settled into motherhood immediately and the 6 puppies thrived, becoming confident, happy puppies who love to play and receive belly rubs and cuddles.
The puppies headed off to their new homes at the end of February with us retaining an interest in a couple of boys for the future.

We were excited about the possibility of seeing some gorgeous, active and adventurous, fluffy little Lapphund characters from the pairing of Kassu and Alleria. Leah (Alleria's owner) and I have been excited about this litter for a long time. Kassu was an older boy when collected and we don't have a lot but it was enough.
We were delighted to finally meet this litter of 6: 4 boys and 2 girls. Both girls and 2 of the boys are Sable. Overnight, we doubled the number of Sables in the country to 8! The 2 remaining boys are Black and Tan. One is a paler tan and the other a rich tan, like his mum.

Kassu has only produced 2 litters in Finland and Alleria is the mother of our Diamonds litter.
We were delighted to meet confident, and happy puppies, with a keen sense of fun and a willingness to learn.
Kassu's sire Kettuharjun Casanova also appears in Alleria's pedigree (4th generation) and they share some other relatives even further back such as Lumiturpa Nörri and Naavapirtin Nuuska. The COI (inbreeding coefficient) for this litter is still low due to the diversity within the remainder of the pedigree and we're really hoping to produce a few nice puppies who will represent the breed well and contribute to the future of Finnish Lapphunds here in Australia.