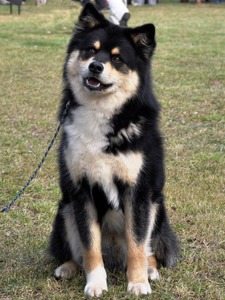 I don't know how long it will take me to write this post as its been weeks and i'm still not coping with the loss of our beloved Titan.
We love that precious boy so dearly and were so looking forward to being reunited with him.
But it wasnt to be.
Titan was taken from us by a suspected snake bite. After a week of frantic searching, his body was discovered by park rangers on the 24th September on the edge of the forest. Not a day goes by that we don't think of him.
I know, right now, that i can not do him justice, and i hope that maybe one day i will revisit this post and be able to put together something more fitting for our handsome little puppy.

Our lives are certainly poorer for the loss of him and we miss him every single day.