Hearts and Hiro's
Date of Birth: 12-Dec-2020
Sire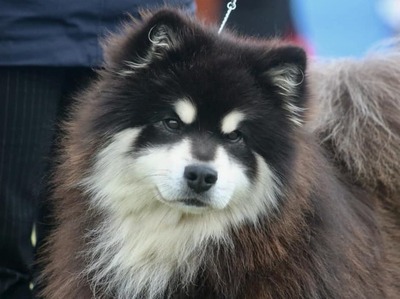 View Profile
Dam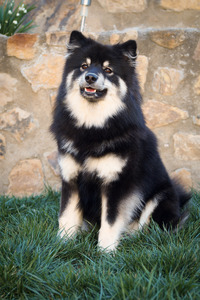 View Profile
Offspring
Puppies were born in Mid-December and will be with us until early February
4 Boys and 4 Girls : All Black and Tan.

We Expect: Sweet but energetic puppies who need an active family wanting to involve them in all their activities and preferably wanting to engage and train in some dog sports.
Possible Colours: Black and Tan and possibly solid Black with spectacles.
It seems I have a habit of having a litter over Christmas with the majority of my litters born in November and December. Sometimes it's been deliberate but this time was just a happy coincidence. To be honest I was glad Winter was 'late' coming into season given the year we've had.
Fortunately, she timed it perfectly, and semen I'd collected at the end of 2019 which had been stuck waiting in Finland throughout most of the year due to COVID-19's global impact. arrived into Australia the day her season started.

We chose for her a gorgeous young boy named Hiro and I spent way too long overthinking the puppy litter theme and puppy names. When 8 puppies arrived: 4 boys and 4 girls all my names were thrown out and I started again, finally settling on Sense8 for their temporary names.
With 8 puppies you'd think you'd have plenty of differences to tell them apart. In this case you'd be wrong. With only one white toe, and 3 with some white chest markings, no white blazes, socks or other spotting of any kind and the entire litter being black and tan with small tanpoint masks at birth, only their little collars and daily weigh ins helped me tell them apart.

Weekly photos were a bust. What was the point in photographing 8 tiny dark faced puppies who were practically identical for the first 3 weeks of their life? No one could tell them apart and anyone looking could think it was just the same puppy over and over. So I didn't do photo shoots. Instead, I just spent time enjoying the puppies. I may have regrets later about not documenting their growth in photos so closely, but its honestly been much more relaxing just getting to know them. Winters been a protective Mum this time around, but who could blame her with the riff raff of Dolce, Summer and Anarchy constantly trying to see the puppies and interfere. So our focus was on Winter and just supporting her, to support them.

Of course, now they're almost ready to leave and their personalities are emerging.
Boys: Will is the first to try everything, including rolling onto his back to get tummy rubs, just like his Mummy. Lito is the first to feel the heat and was hugging a frozen bottle by 2 weeks of age, a sweet and cheeky boy, he had the gorgeous darker head and stand off coat early on, Wolfgang was the pup who'd consistently find the fake grass for toileting and seemed so independent and confident in known surroundings and a shadow pup who wanted to be with you, wherever you were, and Capheus has a blocky head and was so very cooperative about everything and anything in the early days but can bully his siblings when he wants to play and they're sleeping. He was the first to use the slide (without being shown - i caught him by surprise) and liked the puppy paddle pool.
The girls: Riley looks at me angelically with Winter 2.0 vibes and then turns on her cheeky side, bouncing, barking and growling at me trying to play. Sun is little, sweet and just as happy with her own company and likes little people. Kala is the soft one who still doesn't love being picked up but happily plays and runs in for pats and cuddles and Nomi is putty in your hands, but on the ground she pounces on her brothers and quite confidently leads the charge. She's very similar in looks to them so it takes me extra time to work out it's often her instigating the wrestling.

They're certainly keeping us very busy, but we're delighted with our little pack of clones.