CALEEBRA BURBERRYS BRIT (AI) (Eva)
CALEEBRA BURBERRYS BRIT (AI) (Eva)
Community Companion Dog
Rally Master
Jumping Dog Excellent
Endurance Test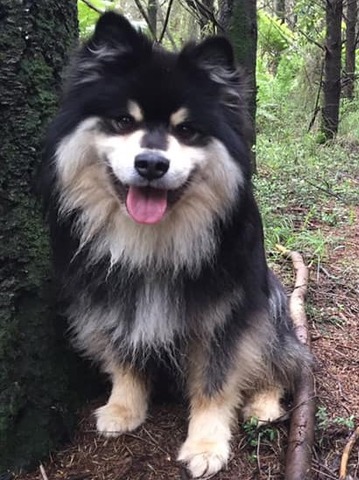 Sex:

Female

Date of Birth:

29-Jul-2014
Colour:

Black and Tan

Eyes:

Clear

prcd-PRA:

Carrier

GSD-II:

Clear
The only one to match Rocky for confidence, I had a big soft spot for this sweet darling puppy. She's joined a family with 4 active children in the Dandenongs, where she's sure to burn off her love for play chasing the kids and rounding up the chickens.
Her owner loves spending time with Eva and together they enjoy Obedience classes and took the plunge into dog sports recently.
Eva earned her Rally Novice title with 3 high passes in quick sucession and even entered an Agility jumping trial where Eva had a great time.
I'm sure we'll see more of them in the trialling ring, but i'm just delighted they get so much enjoyment from working together and i couldn't be happier with the home i picked for this precious puppy.