When no other puppy will do, we encourage you to get in touch.

Are you interested in the future of our breed? Interested in helping us get there?
We do have some exciting plans in the works over the next few years and we need passionate owners to help support and realise our dreams and perhaps eventually become as invested in our dreams as we are.
Naturally each and every single one of our puppies is precious to us, but in each litter we're trying to achieve something: usually a combination of breed (genetic) diversity, health and temperament to help to preserve the breed and move forward in the years ahead. We can't do it on our own, however, as we'd eventually become overrun with dogs and each of them deserves enough love and attention to thrive on their own. So we're looking for passionate and committed owners, fully supported by us for the lifetime of the puppy (as with all our puppies) but who will have a few more requirements placed on them than the average pet puppy. Investment Puppies will need to remain entire for approximately 3 years, and subject to non-invasive health, temperament and conformation testing, and by mutual agreement with their owners, would be chosen to continue the legacy and become the future of the breed. For Females, this would require them to have a litter. Males could be collected from at a vet or used at stud (externally or for us) with the owners compensated for their time and effort.
We've successfully used this arrangement a number of times already and would be happy to refer you to our puppy owners to recount their own experiences. Four of our males have been used at external stud (fully supported and organised by us), three of our homebred girls have returned to us for litters and other girls have been selected to become the foundation of their owners own kennel. To continue the breed under a different name, but still supported by us.

If you are at all interested in assisting with the future growth of the Finnish Lapphund breed in Australia, you are encouraged to get in touch with us or any registered breeder you connect with.
Current
Due Late 2022
Date of Birth: 27-Dec-2022
Sire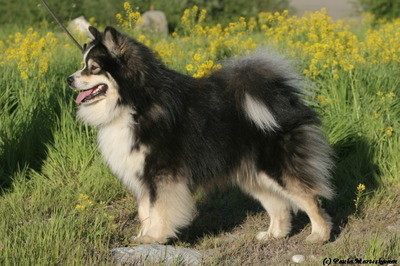 View Profile
INT CH FI CH RU CH BY CH RKFV-11
Dam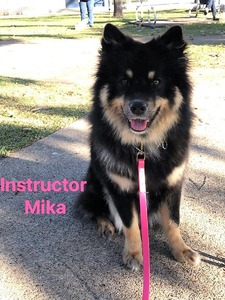 View Profile
Our Future Plans
Planned
Late 2022
Sire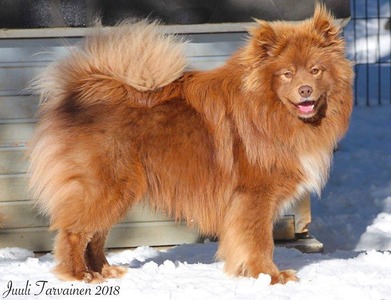 View Profile
Dam
View Profile