The Diamonds
Date of Birth: 25-Dec-2015
Sire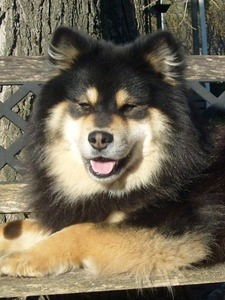 View Profile
CD RA ADX ADO JDX SD SPD GD ET WPD
Dam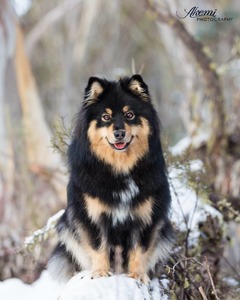 View Profile
Australian Champion
Australian Neuter Champion
Offspring
Alleria decided that she wanted to gift us something special on Christmas Day and so we welcomed the Diamonds to the world. 7 puppies. 1 Solid Black Girl, 2 Black and Tan Girls, 1 Cream Girl, 2 Cream Boys and 1 Solid Black boy. Whilst these colours were possible we were quite surprised to discover such an assortment of colours. We've dubbed this litter 'Diamonds' because both parents have Diamond in their registered names and it seems only fitting to continue the tradition. Their temporary puppy names are taken from the new Star Wars movie, released just a week before their arrival. Ourselves and Alleria's owners being fans of the Star Wars saga, and with Alleria's nickname of Wookie, it seemed only fitting.

The PARENTS
Lumi is quite the successful show dog and also has several titles in Obedience and Agility. He is a bigger, solid boy and has a calm, bombproof temperament.
Alleria is always on the go, but eager to please and has begun her foundations in sports as well as attaining her show championship title.
We were very excited about the possibility of seeing some gorgeous, active and adventurous, fluffy little Lapphunds from the pairing of Lumi and Alleria and we were not disappointed. We were somewhat surprised by the range of colours but the puppies are delightfully confident, most of them with a calm, 'slow burn' energy and a love of cuddles and playtime.
This is a linebreeding mating to siblings Lecibsin Kultakuono and Lecibsin Kiva as well as to Lumiturpa Emmi. All of them are fantastic Finnish Lapphunds of exceptional type.
We were pleased to retain Vader and Vegas for our future breeding program and we're super excited to see all of these puppies flourish in their new homes, delighting their new owners and Lappie play mates.