Fearless
Date of Birth: 17-Nov-2016
Sire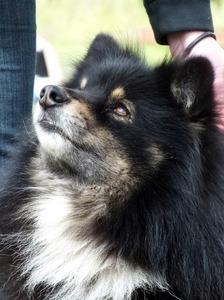 View Profile
Dam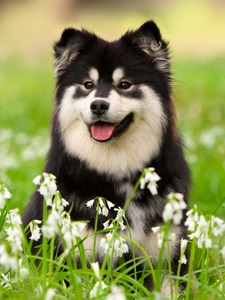 View Profile
Australian Champion
Australian Neuter Champion
Offspring
We welcomed 8 puppies on the 17th November. 4 boys and 4 girls. Mum and puppies were doing great and now all puppies have moved on to their new homes. All except Winter, whom we couldn't part with.

Summer won BEST IN SHOW at the Finnish Lapphund Club of Victoria's Specialty Show last year under breed enthusiast Ms Erna Britt-Nordin from Sweden. We were absolutely thrilled to have this amazing bitch and her outstanding quality recognised and were honoured to have her awarded so highly.
Summer is the mother of our Armani and Burberrys Litter where she has produced some lovely offspring with wonderful breed type and their mothers joyfulness and enthusiastic temperament.

We collected semen from Rölli at Christmas 2015 for this very special litter and were really looking forward to seeing these puppies live up to expectations for wonderfully vibrant puppies with big personalities.
Rölli is a boy we've admired for a long time. This was Rölli's first litter.
This litter were Cleared by Parentage for prcd-PRA, GSD-II and DM.